Maldives Adrasan from Kemer
There is an interesting route to the Turkish Maldives from Kemer and its surroundings. This fabulous place is worth visiting for everyone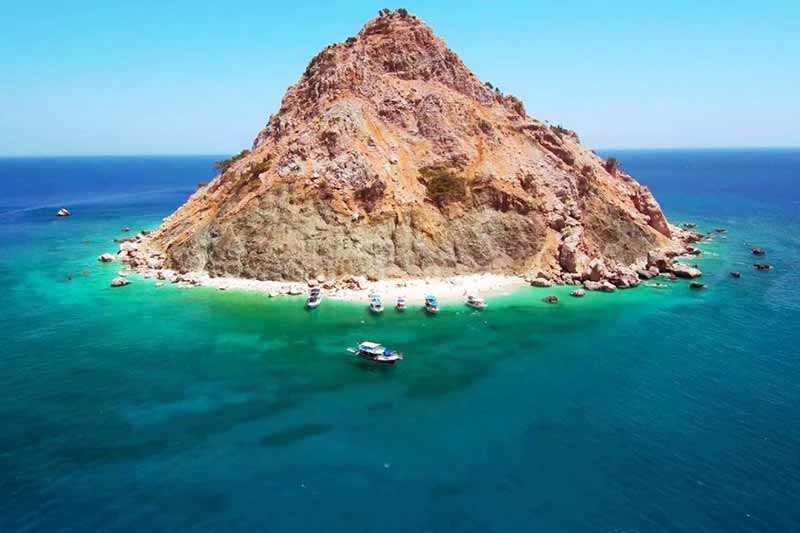 The way to the Adrasan Maldives from Kemer start right from your hotel when booking an excursion to Sulu Ada Island - the official name of the area. The snow-white yacht will sail from the pier to the luxurious bays with azure water, where you and your loved ones will spend the whole day for only $ 25. This unforgettable trip is suitable for the whole family.
The island of Sulu Ada got its name from the magical azure of the water, the depth of which is visible for tens of meters. This is a volcanic uninhabited island, which is a bright orange mountain washed by turquoise water. There are two beautiful beaches in the southern and northwestern part of the island. The yachts pass through a stunning rock mass that creates incredible views around them. Here you will find hundreds of locations for perfect photos and relax in the bosom of the island's unusual nature.
Adrasan Maldives is located in the village of the same name, in the Kumluja region on the westernmost point of Antalya Bay. On the Adrasan Maldives excursion from Kemer, you will visit four picturesque bays: Paradise, Maldives, Sulu Ada and Akseki. Here you get the feeling that you are in a real tropical paradise, as in the pictures. But, not a single photo will convey the beauty that you see with your own eyes.