What is Kemer famous for
Kemer is a favorite resort in Turkey for everyone who appreciates fresh mountain air, pine trees and crystal clear sea. What else is Kemer famous for - let's sort it out in order.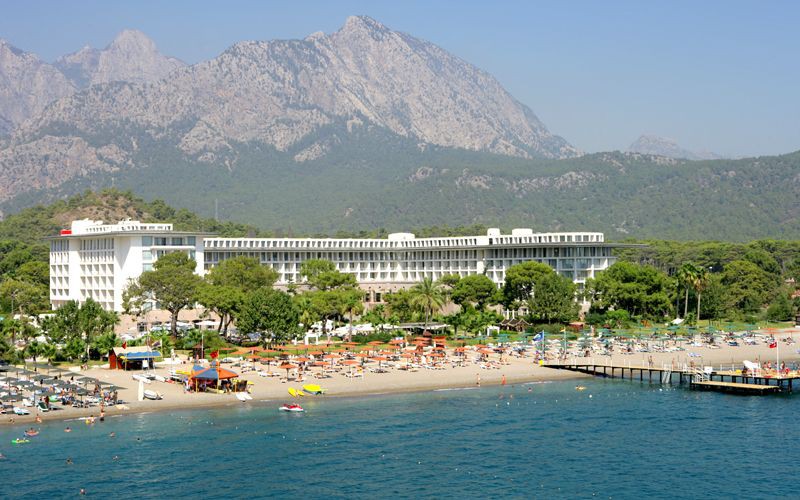 Kemer is comfortably located on the southern coast of Turkey, next to the Taurus Mountains. The mountains protect the city from cold and drought, so its beaches are washed by gentle warm waves, and orange groves grow around. Sounds perfect already!
To all this, Kemer is a developed tourist center, where there is everything you need for a comfortable stay: comfortable and environmentally friendly beaches, which have been awarded for their impeccable condition more than once, a large harbor for yachts, a wide network of restaurants and cafes, retail outlets and sports grounds. Many Kemer hotels have a large territory, are on the first line and are open all year round. For lovers of nightlife, here are the best clubs of the coast Aura, Inferno, and Budda.
Kemer is famous for its gorgeous nature. One of its districts has the stunning Goynuk Canyon with waterfalls, caves, picturesque bridges and trails. All the beauty of the local nature is revealed from above. It is very interesting to observe the city and its surroundings from a bird's eye view. If you decide to paraglide in Kemer, you will have at your disposal a 30 minute flight from an altitude of 1000 or 2300 meters. From here you can see a horseshoe-shaped azure bay with gorgeous beaches.
Kemer is so good that you will definitely want to take a piece of it with you. Turkish guests usually bring home oriental sweets, aromatic spices, coffee and Rakia alcoholic drink. Kemer, in addition to this, has its own gifts. Kemer is famous for women's headdresses with pompoms, scarves with an incredible amount of small metal scales and the best handmade backgammon. This is a favorite ancient oriental game that brings together all local people, regardless of age. Kemer is definitely worth your vacation here!